DrNecropolis wrote:
Animals that are raised for slaughter
Always have to laugh (or recoil in horror, depending on my mood) when someone throws that line. As if because we've decided to use our superior technology and hunting skills to raise specific animals for slaughter, that's their purpose in life. Right.
SithInKnots wrote:
It was a poor analogy at best. As for the distress of the victim, everyone on the bus, the police involved, the communities touched and beyond; it's distasteful to say that your message is more important than compassion for those involved, only days after the event. Which is why most of the country turned on them and said wtf. Shock tactics on this level do nothing for the message and only seem to serve to turn people off, not on. Engaging an audience in this manner while public emotion was still very raw, was just a recipe in bad PR for any cause.

Now the Holocaust campaign was a much stronger analogy. While the holocaust still touches people in emotional and political tender spots, there's at least been a good deal of time between the event itself and the time of the campaign that the message, while daring is a little more open for the harsh reality of objectively comparing the two. To me, this was a much better use of controversy to spread a message.
Yeah, I wouldn't disagree with anything here. As I said in my reply, I wouldn't have condoned that advert actually going out because it's just insensitive and offensive to the point of not having any positive effect whatsoever. But that's entirely because of the timing and the specific situation it's being applied to - what I'm really saying is that I agree that the idea of a tragic loss of human life is equal to the tragic loss of animal life, rather than supporting that particular (failed) campaign strategy.

_________________
dreadlife: march 2008 - present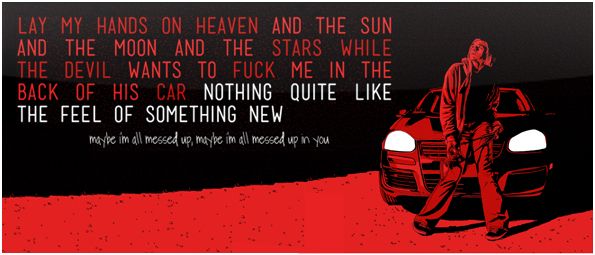 "We should be open-minded, but not so much that our brain falls out."


@paulwilliamsart